Purpose & Passion—With A Twist!
"Strength lies in differences, not in similarities." —Stephen Covey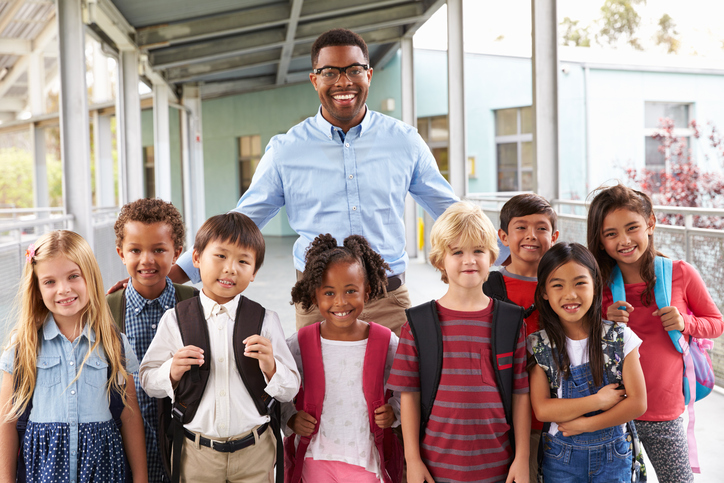 As someone who has experienced Life Purpose and Passion as a path to Happiness and Fulfillment, and observed it in the lives of others,, I'm always intrigued to see it unfold throughout the world—sometimes even "with a twist!"
You may have read that two companies—Moderna in Cambridge, Massachusetts and BioNTech in Mainz, Germany—recently announced success in developing a vaccine against Covid-19 which is more than 90 percent effective. This has been incredible progress, although there is still quite some distance to go for massive production and distribution of these vaccines, globally. However, if that process goes as smoothly as the research, it may be here faster than we think.
There are some interesting things we can learn about success in business and in life from both of these companies. I'll use the case of BioNTech. Here are some thoughts for your consideration.
BioNTech is an entrepreneurial enterprise founded in Germany by husband-and-wife team, Ugur Sahin and Ozlem Tureci. I have found in my experience, something which is apparent within BioNTech, as well. Having a strong partner in building a company, or for that matter, in pursuing any challenging project is a remarkable advantage. Of course, both partners must embrace the same basic values and have a strong mutual bond of trust.
In building something new and difficult, there will be good times and challenging times. And during those challenging times, it's beneficial to have someone you trust with whom to create and discuss possible solutions, and how to pursue the one you and your partner feel has the highest probability of success.
It's easier for small entrepreneurial companies like BioNTech to make quick decisions than it is for large companies. For example, at a conference in 2018 in Germany, Sahin stated—two years before the Covid-19 pandemic—that his company could develop a vaccine against potential pandemic viruses, using their mRNA (messenger ribonucleic acid) technology. And when he read about Covid-19 in January of this year, his company did an immediate and complete turnaround from their research on cancer drugs and focused their key resources on developing a vaccine. In his words, "I felt it was our company's duty to do so." Some scientists felt that their mRNA technology was not the best approach and would not be successful. However, BioNTech was confident and determined and they succeeded in a short time in what they called Project LightSpeed.
The founders of BioNTech were committed to using their skills and knowhow, something I call your Essence—innate gifts, or capabilities you come into this world with—to address critical global issues for the common, greater good. Sahin has said BioNTech wants everyone in the world to have access to their vaccine.
This was the path to their Life Purpose, which creates Passion, physical and emotional Energy, Creativity, Innovation, Reward and intense feelings of Gratefulness, the source of Happiness and Fulfilment. More often than not, following your Life Purpose results in financial rewards, as well. BioNTech, whose shares are traded on the NASDAQ Stock Exchange currently have a market value of more than $22 billion. Although now billionaires, the couple continues to live the same modest lifestyle they have been living for the past decade.
Sahin and Tureci were driven by a Dream, and the primary purpose of their Dream was not to make a fortune and become excessively wealthy. It was to make the world a better place.
They knew what skills they did well—scientific discovery and manufacturing—and for the critical areas they didn't know well—sales, marketing, and distribution—they went to one of the best in the field—Pfizer Pharmaceuticals. In developing this partnership, they first built a trusting bond within the company, all the way to CEO, Albert Bourla. Relationships built on trust always somehow succeed.
And now—"The Twist"—a socio-cultural observation—The success of this vaccine has been and will continue to be heavily dependent on two Turkish immigrants—Ugur Sahin and Ozlem Tureci—and a Greek immigrant—Albert Bourla.
Some thoughts for your consideration.
Enjoy your journey! Make a difference!
Namaste,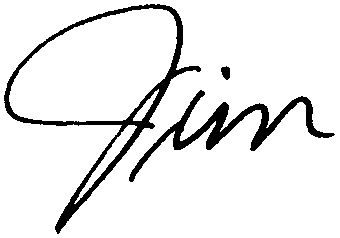 Chairman & Owner, Chateau Mcely
"Life Is Beautiful: 12 Universal Rules"
---
¹ James A. Cusumano,
Life Is Beautiful: 12 Universal Rules
, Waterfront Press, Cardiff, California, 2015.
² James A Cusumano,
BALANCE—The Business-Life Connection,
SelectBooks, New York, 2013.
³
https://www.nytimes.com/2020/11/10/business/biontech-covid-vaccine.html
.
4
https://asia.nikkei.com/Spotlight/Coronavirus/How-BioNTech-s-husband-and-wife-team-developed-Pfizer-s-vaccine
.